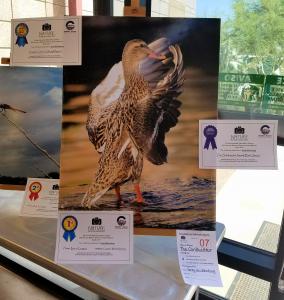 CHANDLER, AZ (3TV/CBS 5) -

A Chandler man has impressed the photography world with his wildlife and desert photos along with overcoming major hurdles.

Greg Wickenberg has had no formal training but he just won a Blue Ribbon in a photography contest with a picture of a roadrunner. Another photo, called the "Conducktor," won the People's Choice Award.

Wickenberg specializes in double exposures, the art of meshing two images into one, like a cat peering through a cactus or a dog's silhouette over a desert plant.

His desert photography has given him an excuse to get outside and a series of honors, too.

Wickenberg is hoping to raise $30,000 for a new wheelchair. A gallery in Scottsdale will start selling some of his work.

He's also set up a GoFundMe page for a new wheelchair-accessible van. https://www.gofundme.com/qe6wk5jg

Read the whole story and watch the news interview here:...